Artikel vom 21.09.2012
Autor
: Smuker
Kategorie
: Interviews
Umfang
: 2 Seiten
Kommentieren
(0)
Interview mit Scott Caputo (Essen Neuheit 2012 Völuspá - White Goblin Games)





Deutsch

| English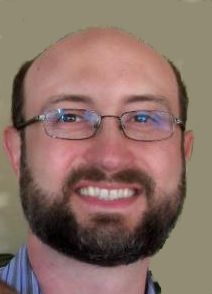 cliquenabend.de: Hi Scott can you please tell our readers who you are in case they don't know you?

Scott: I am a game designer living in the San Francisco Bay Area with my wife and two young boys. I love to design games and I am lucky enough to make a living designing games. I am a game designer for IGT Interactive and we make online slot games. Designing board games is my favorite hobby and I am very excited at the publication of Voluspa by White Goblin Games. I have many other interests too, including poetry which I had a book published in 2010.

cliquenabend.de: Völuspá is the first game of yours which is not published by your own bordgamecompany "Mudcap Games" how did this happen?

Scott: Actually, I've only had one other game published, Kachina, and that was by Bucephalus Games. Mudcap Games is a business partnership with my friend, JT Mudge. Mudcap comes from the first three letters of our two last names (Mudge and Caputo) and it is a real word too. A mudcap a stick of dynamite packed in mud, a surprising explosion if you will. So far, Mudcap Games has only tried to license ideas to other game companies, but in the future we may consider publishing games on our own.

cliquenabend.de: How long did you work on this game and how did you come up with the idea?

Scott: Voluspa is based on Kachina and Kachina was originally developed back in 2007. Kachina was published in 2009 and since then I also worked on a Kachina expansion which was never released. Now, Voluspa will include that previously unreleased expansion.

As for how I came up with the idea, here is an excerpt from my Designer Diary published on BoardGameGeek:

Strange as it sounds, I always wanted to create a game with a kachina theme. My family took a road trip through the American Southwest when I was a kid, and I was fascinated at the various kachina dolls I saw in the stores. I got a witch kachina doll on the trip which I still have today. I went to college at the University of Arizona which is at the crossroads of several major cultures, including the Hopi and Navajo nations, both of which have kachinas.

I had a vision of a game with various kachinas on the board. It was as if I were watching other people play the game, and I had to figure out the rules just by watching. The elements I deduced were that the game was about dominating other kachinas in a line and scoring points based on that dominance. This was my seed idea.

cliquenabend.de: Völuspá is an abstract tileplacing game. Who came up with the theme?

Scott: White Goblin Games suggested the Nordic theme and I agreed it was a good choice. Substituting one pantheon on gods for another seemed like it would work very well. Of course, I needed to do a lot of research to find the right Nordic characters for my game.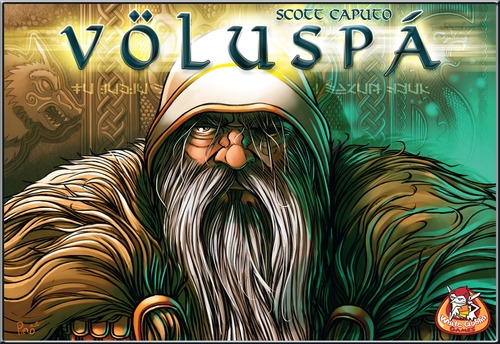 cliquenabend.de: Völuspá reimplements Kachina with a theme, will we see more of your Mudcap Games in a different setting?

Scott: It's possible. I do have several older designs that I continue to work on in hopes I can get them into a publishable state.

cliquenabend.de: The Völuspá poem exist of 66 verses, did you read it?

Scott: Yes, I have read a translation available online. It's very a very beautiful and dramatic poem.

cliquenabend.de: When you design a game do you first think about the mechanic or the theme?

Scott: I probably tend to think of mechanics first, but I have also strarted with themes first, too. During the design process, there is a constant conversation between theme and mechanics. Often, I go back to the theme for new ideas. Or, I may go back to the mechanics for interesting variations.

cliquenabend.de: What is the basic concept behind the game "Völuspá"?

Scott: Voluspa is a tile-laying game in which you try to score as many points as possible by cleverly placing your tiles and utilizing the powers of the various Nordic characters. You want to place the highest value tile in a line to score, but many tiles have special powers that provide other ways to score as well.

cliquenabend.de: The Illustrator is Pierô who also did the illustration of "Yggdrasil" another game in the Nordic God Mythology, do you know this game?

Scott: I was aware of the game, but I have not played it. I'd like to try it.

cliquenabend.de: Were you involved in the illustration progress?

Scott: Yes, White Goblin Games sent me sketches throughout the illustration process and I provided feedback. Piero really nailed the character art from the start, but we did have a lot of discussion about what the cover art should be. The first sketch showed Thor and Loki on either side of Odin. It made the game look more like a battle between good and evil, which really isn't the idea behind the game. But, Piero kept sketching new approaches and I'm very proud with what we came up with.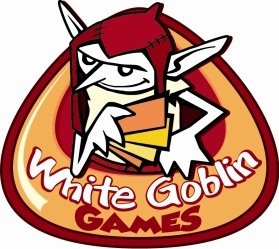 cliquenabend.de: What games do you play in your freetime?

Scott: I'm a very serious gamer and I'm lucky to have married my wife who is also a serious gamer. We like to play Dominion, Pandemic, Ticket to Ride, as well as many dexterity games like Toc Toc Woodman, Hamsterrolle, and Mord im Arosa. We also attend gaming conventions and I recently enjoyed playing Kingdom Builder, Glen More, Ra the Dice Game, and Strasbourg. I also play games at work and on yucata.de. I hope my young boys grow up to be gamers too, but of course, we'll love them just the same.

cliquenabend.de: Do you have anything more to say?

Scott: It's a very exciting time to be a game designer right now. I don't have any statistics to prove it, but it feels like there are more game designers working today than in any time in history. Consider the vast numbers of video game designers, casual game designers, casino game designers, and board game designers. There are scores of game design textbooks and game design classes at universities. From my viewpoint, the various genres of game design are gaining new ideas from each other. Video games are borrowing ideas from board games which borrow ideas from casino games. The feedback loop is really amazing and the state of the art in game design is changing rapidly. It's exciting and exhausting, but I'm trying to learn as much as I can, so I can keep growing as a game designer.

The Interview was held by Andreas Buhlmann for cliquenabend.de.



Thanks to Scott Caputo for their support.