Artikel vom 17.09.2012
Autor
: Smuker
Kategorie
: Interviews
Umfang
: 2 Seiten
Kommentieren
(0)
Interview mit Matthias Wagner (ABACUSSPIELE) und Antoine Bauza (Autor)


Deutsch | English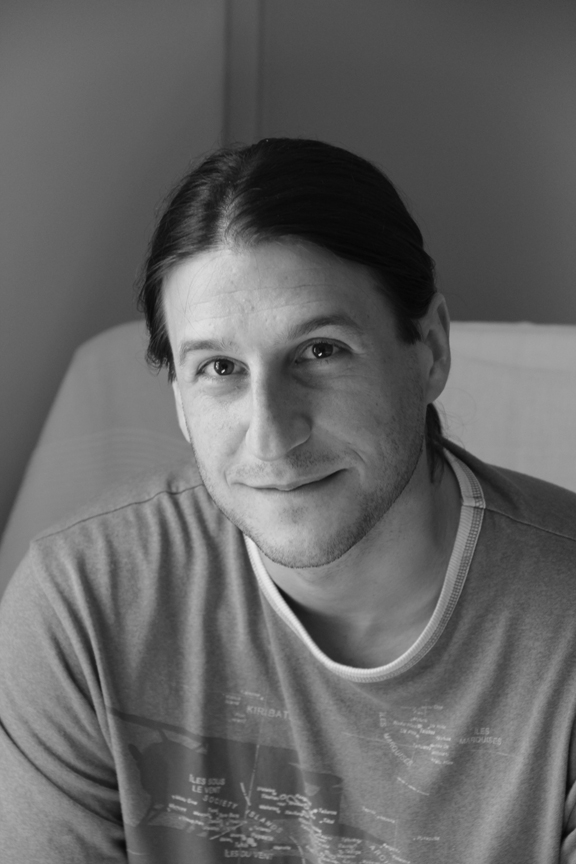 cliquenabend.de: Hi Matthias, Hi Antoine can you please tell our readers who you are in case they don't know you?

Matthias: Hi, I am the editor for ABACUSSPIELE and I am 31 years old. I am working for this company for 2 years now and it is still my dream job.

Antoine: I'm 34 years old, I live in France and I'm a freelance game designer for 3 years now. I've got 20 games published and a few more are coming soon...

cliquenabend.de: Antoine your Game Hanabi & Ikebana came out 2010 by "Les XII Singes", how did you come up with the idea of the game?

Antoine: Ikebana was one of my very first designs. When "Les XII Singes" agreed to publish, I was looking for something special to help this little publisher to promote the game. I spent a lot of time working on a second game using the same components, Hanabi. This game needed a lot of work and finally took the first row before his big brother, Ikebana.

cliquenabend.de: The idea of showing your cards to all other players can be found in different card games, do you know them and is that the reason for the basic idea?

Antoine: I didn't have a chance to play one of those others games, no. But, when I came with this "open cards" idea? I guessed someone else should already came with this idea, but maybe not for a cooperative game, so I decided to go on with it!

cliquenabend.de: "Les XII Singes" is a small publisher, did they contact you or was it the other way around. Did the game develop in cooperation with them or was it already finished?

Antoine: As explained before, the size of the company made me develop Hanabi, so, yes, we can say Les XII Singes played their part in the design of Hanabi.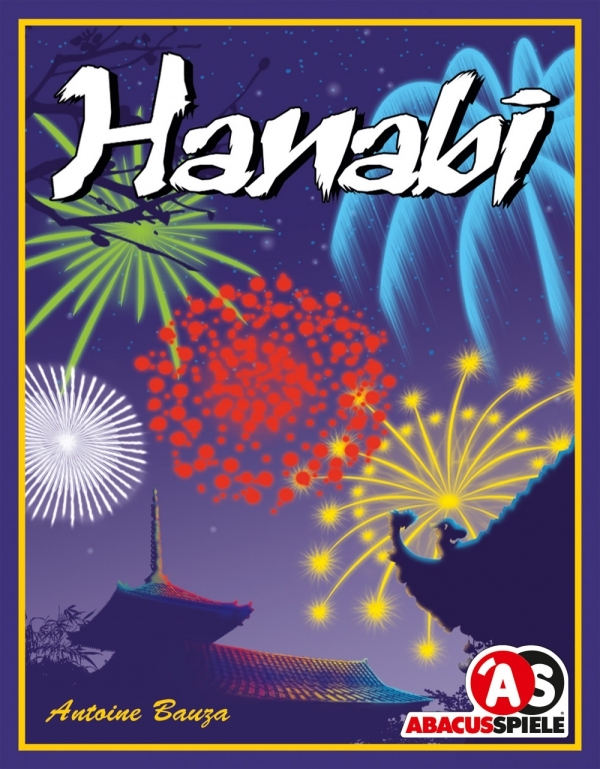 cliquenabend.de: Your Game "Hanabi" was later published by Cocktail Games. The graphics were different and the second game "Ikebana" was missing. Why?

Antoine: Hanabi met a lot more success than Ikebana, Cocktail Games wanted to published this one only. Therefore it was almost impossible to keep all the components for the two games (Ikebana need a lot more chips than Hanabi) in one of their metal boxes. The card size changed to fit this kind of box, so the graphic design changed too...

cliquenabend.de: Your game "Hanabi" will be puplished in Essen 2012 in Germany by ABACUSSPIELE. That is your first game for this publisher, can you tell us the story of this contact?

Matthias: I played this extraordinary game for the first time when I was at Bruno Faiduttis ludopathic gathering in 2011. Directly after that I ordered it from a French online shop as it was not available in Germany. I also noticed that Cocktail Games released another edition and was sure to see "Hanabi" in German shops soon. But nothing happened and so I contacted Antoine and Matthieu (Cocktail Games) to ask why this gem was not released yet and if the license was still available. Long story short: we licensed the game for the German speaking countries and I am looking forward to the release in September.

cliquenabend.de: The game components are a little bit different from the Cocktail Games' version. What did you change and why?

Matthias: As Cocktail Games used square cards according to their standard tin box, we had to adjust the card size to our own card game box. Based on the cocktail games edition box we changed the card graphics, focusing also on bigger numbers on the cards for example. The markers in the previous editions were made of plastic but we decided to use cardboard with different graphics on both sides instead as they can be easily flipped to show that they have been used.

cliquenabend.de: Did you speak about the changes and how was the teamwork with ABACUS/Antoine?

Matthias: I sent Antoine some images of the new graphics and asked him about a possible variant, but the game itself was a perfect game before. So we didn't talk a lot about changes as I felt he trusted us and was happy to see that there will be a German edition. Maybe we will have another project with Antoine in future and I am looking forward to maybe work closer together in the design process.

Antoine: The game hasn't changed for this german edition, so there was only a few talk in fact Matthas send me some graphic layout to get my feedback, that's all I needed.

cliquenabend.de: Hard question: There are three different versions of this game now on the market. Which one do you prefer and why?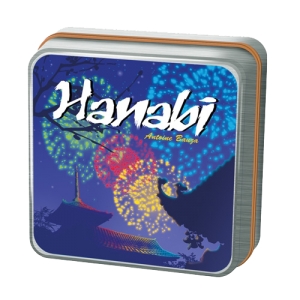 Antoine: Well, since I don't have the third one in my hands, I cannot answer this question right now. But I guess, my favorite one will stay the first one, just cause it was the first one!

cliquenabend.de: Antoine your games are being published by French or Belgian publishers. There isn't any game from you directly by a German publisher. In Fact HANABI with ABACUSSPIELE is the first one. Will we see more games by German publishers in the future? Are you in contact with German publishers?

Antoine: I've got a very few contacts on the german market, so I just continue to work with the publisher I used to work with. There are many publishers around the world, and I only make a few designs per years, so I just stick with the nearest one I guess...

cliquenabend.de: Cocktail Games announced a mini expansion "avalanche de couleurs" with 5 new cards. Will we see this expansion on the German market as well. When and what does it change?

Matthias: We will have this variant included in our edition and included another 5 multicolored cards for different variant. The first variant makes the game harder by adding another color, the second variant changes they way clues work for multicolored cards.

cliquenabend.de: Do you have any gaming tips for beginners of "HANABI"

Matthias: Try to give clues that give other players a lot of information about their cards.

Antoine: Hanabi is all about conventions, so beginners can talk about some conventions before their first game. On the other hand, I like when the conventions come naturally while playing...

cliquenabend.de: Antoine, when you design a game do you think about the mechanic or the theme first?

Antoine: I usually start with a story I want to tell. Hanabi started with the idea of players wanted to realize nice fireworks for an audience. Problem, they get confused with the powders and try to fix that...

cliquenabend.de: What games do you play at the moment in your free time?

Matthias: I started playing more 2-player games with my girlfriend recently and "Jaipur" is one of our favorites.

Antoine: I play Risk Legacy and Through the Ages online those days.

cliquenabend.de: What do you think of the website cliquenabend.de?

Matthias: I am visiting the cliquenabend.de website from time to time for several years now and always found information about the games you should have played and new games that are not released yet. I especially enjoy watching the videos from gaming events like SPIEL or the Mallorca gathering.

Antoine: I don't read any german, so I never go on the website, sorry guys! ;-)

cliquenabend.de: Do you have anything more to say?

Matthias: You should really give "Hanabi" a try. It is a unique gaming experience.

Antoine: I am glad that Hanabi meets the german market, I hope german players will enjoy this little game!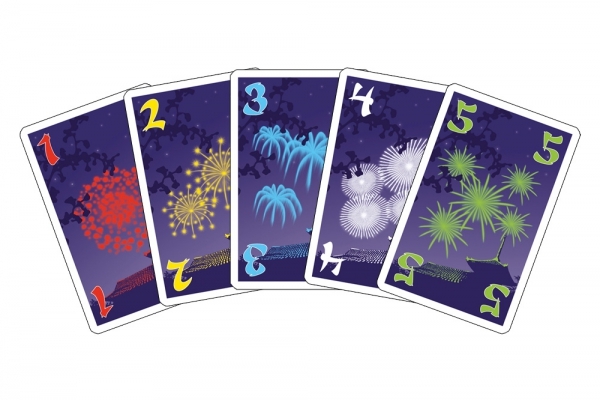 The Interview was held by Andreas Buhlmann for cliquenabend.de.





Thanks to Matthias and Antoine their support.