Artikel vom 05.11.2006
Autor
: Smuker - Andreas Buhlmann
Kategorie
: Interviews
Umfang
: 2 Seiten
Kommentieren
(0)
Interview mit Daniel Wolf von Thoule e.V.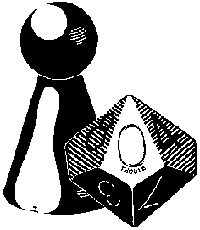 Interview | Spiele Liste für 21. Karlsruher Spieletage
#
1-2-3 Kirschenzählerei, 1000 KM, 1824, 1825 Unit 1, 1826, 1829, 1830, 1835, 1837, 1844 - Schweiz, 1847, 1847 Pfalz, 1849, 1853, 1856, 1860, 1862 - USA Canada, 1870, 18EU, 2038 - Tycoons of the Asteroid Belt, 6 Nimmt!,
A
A Game of Thrones, A Game of Thrones - A Clash of Kings Expansionn, A House devided, A La Carte, A Line in the Sand, Abalone, Abenteuer Menschheit, Abilene, Ace of Aces / Wing Leader, Activity, Adel verpflichtet, Advanced Civilization, Advanced Squad Leader - Starter Kid 2, Advanced Squad Leader Rules, Affentempel, Africa 1880, Afrika, Age of Mythology, Age of Renaissance, Age of Steam + Erw. 1 - 4, Agentenjagd, Aha!, Air Baron, Airlines, Akaba, Al Cabohne, Alhambra, Alhambra - Die Tore der Stadt, Ali Baba, Alles im Eimer, Amazonas, Amoeba Wars, Amun-Re, Ancients, Andromeda, Angkor, Anno 1452, Anno 1503, Anno 1503 - Aristokraten und Piraten, Anno 4000, Anno Domini - Deutschland, Anno Domini - Erfindungen, Anno Domini - Flopps, Anno Domini - Frauen, Anno Domini - Im Namen des Gesetzes, Anno Domini - Kunst, Anno Domini - Lifestyle, Anno Domini - Münzen, Anno Domini - Natur, Anno Domini - Seefahrer & Flieger, Anno Domini - Sex & Crime, Anno Domini - Spiel des Jahres, Anno Domini - VIP, Antiquity, Aqua Romana, Aquädukt, Arche Optimix, Arkham Horror, Arne, Arne - Expansion, Ascalion, Ashes of Empire (Brettspiele), Ashes of Empire (Kartenspiel 1), ASL Action Pack # 1, ASL Action Pack # 2, ASL Starterkit 2, Asterix, Atlantis, Attack Sub, Attika, Attila, Au Backe !, Auf Achse, Auf die Palme, Ihr Affen, Auf Zack, Augsburg 1520, Ausbrecher AG, Ausgerechnet Buxtehude, Austrailian Rails, Australian Rails, Avalon, Ave Caesar, Ave Caesar, Axis & Allies, Axis & Allies - Europe, Axis & Allies - Pacific, Axis and Allies - D-Day, Ayanu,
Ä
Äpfel zu Äpfeln,
B
Babel, Backgammon, Badaboom, Bali, Ballon Cup, Banana Republik, Bang!, Banzai, Barbarossa, Bärenstark, Battle Cry, Battle of the Bulge, Bauernschlau, Bausack, Beim Zeus, Beowulf, Betrayal at House on the Hill, Bettler und Diebe, Beyond Valor, Biberbande, Big Band, Big Boss, Big City, Bison, Black Monday, Black Vienna, Blackbeard, Blackrock Castle, Blinde Justiz, Blitz und Donner, Blokus, Blood Bowl, Blood Royal, Blue Moon, Blue Moon - Die Flit, Blue Moon - Die Mimix, Blue Moon City, Bluff, Boggle, Bohn Hansa, Bohnanza, Bohnanza (Erweiterung 6-7 Spieler), Bohnaparte, Boomtown, Bottle, Bravo Piepino!, Bremer Stadtmusikanten, Brettfußball - Denksport für 2, Britannia, British Rails, Buck Rogers, Buddel Company, Bunt herum, Bunte Runde, Business,
C
Cabale, Caesar & Cleopatra, Cafe International, Cairo, Calvados, Camelot, Campanile, Candamir - Die ersten Siedler, Cannes, Capitol, Capone, Car Wars, Carabande, Caramba, Carat, Carcassonne, Carcassonne "König / Späher", Carcassonne - Der Turm, Carcassonne - Die Burg, Carcassonne - Die Erweiterung, Carcassonne - Die Jäger und Sammler, Carcassonne - Erweiterung (Der Fluss), Carcassonne - Händler und Baumeister, Carcassonne - Neues Land, Carcassonne Die Stadt, Carolus Magnus, Carrombrett, Carromsteine, Cartagena, Cash, Casino Royal, Cathedral, Cave Troll, Caylus, Celtic Quest, Charade, Chez Geek, Chicago, Chinatown, Chinesische Mauer, Choice, Chrononauts, Circus Minimus, City, Civilization, Civilization - the Boardgame, Civilization Erweiterung, Claim, Clans, Claque - Claque, Cluzzelei, Code of Bushido, Collector, Colorado Country, Columbus, Concerto Grosso, Condottiere, Corsari, Cortez, Cosa Nostra, Cosmic Eidex, Cosmic Encounter, Croix de Guerre, Cry Havoc, Cubus,
D
Da Vinci Code, Dallas, Dampfroß / Zusatzplan China, Dampfroß / Zusatzplan Indien, Dampfroß / Zusatzplan London & Western, Dampfroß / Zusatzplan Spanien, Dampfroß / Zusatzplan Südschweden, Dampfroß 1, Das Amulett, Das Blaue Amulett, Das Ende des Triumvirats, Das Erbe des Malony, Das Faultier, Das Geheimnis der Abtei, Das Geisterschloß, Das goldene Spielemagazin, Das grosse und das kleine A, Das Gurkensolo, Das Hornberger Schiessen, Das Igels Kartenspiel, Das kleine Gespenst, Das Letzte Kamel, Das magische Dreieck, Das Nilpferd auf der Achterbahn, Das Regeln Wir Schon!, Das Riff, Das Sams, Das Schlitzohr, das Spiel, Das Spiel der Nationen, Das Streuhandspiel, Das Super-Blatt, Das ver-rückte Labyrinth, Das Verrückte Lexikon-Spiel, Das war der wilde Westen, Das Wirtschaftsspiel, Das Zepter von Zavandor, Daumen Drauf, Delfino, Demontowers, Der Ausreißer, Der Blaumilchkanal, Der Feuersalamander, Der Fliegende Holländer, Der Fluch des Pharao, Der Herr der Ringe, Der Herr der Ringe "Der Ringkrieg", Der Herr der Ringe - Das Duell, Der Herr der Ringe - das Kinderspiel, Der Herr der Ringe - Die Entscheidung, Der Herr der Ringe - Die Feinde, Der Herr der Ringe - Die Gefährten - Das Kartenspiel, Der Herr der Ringe - Die Rückkehr des Königs, Der Herr der Ringe - Die Suche, Der Herr der Ringe - Die Zwei Türme, Der Herr der Ringe - Risiko, Der Herr der Ringe - Risiko - Gondor & Mordor, Der Herr der Ringe - Sauron, Der Herr der Ringe- Das Meisterquiz, Der Herr der Wichtel, Der Hexenball, Der Hexenmeister v. flammenden Berg, Der kleine Hobbit, Der König der Diebe, Der Palast von Alhambra, Der Rätselhafte Teppich, Der Schatz der Inka, Der Schatz im Teufelsmohr, Der weiße Lotus, Descent, Desert War, Deutschlandreise, Diamant, Diamantenjagd, Dicemaster - Cities of Doom, Dicemaster - Wilds of Doom, Dicke Luft in der Gruft, Die 1. Million, Die Bosse, Die Brücken von Shangrila, Die Claymore Saga, Die Claymore Saga / Kaiserliche Garde, Die Claymore Saga / Schattenlegionen, Die Dolmengötter, Die drei ??? Und das brennende Schwert, Die Drei Magier, Die Erbraffer, Die Fürsten von Florenz, Die Gärten der Alhambra, Die Glücksritter, Die Grosse Auktion, Die Händler, Die Händler von Genua, Die Hanse, Die heiße Schlacht am kalten Buffet, Die Kinder von Catan, Die Macher, Die Macher 97, Die Maulwurf Company, Die Monstermacher, Die Osterinsel, Die Peking Akte, Die Pyramiden des Jaguars, Die Sieben Weltwunder, Die Siedler von Catan, Die Siedler von Catan (+ alle Erweiterungen), Die Siedler von Catan - 3D - Deluxe, Die Siedler von Catan - Spielbrett, Die Siedler von Catan / Erweiterung 5 - 6 Spieler, Die Siedler von Catan / Hist. Szenarien, Die Siedler von Catan / Hist. Szenarien 2, Die Siedler von Catan / Kartenspiel, Die Siedler von Catan / Seefahrer, Die Siedler von Catan / Städte & Ritter, Die Siedler von Catan / Städte & Ritter 5 - 6 Spieler, Die Siedler von Nürnberg, Die Sielder - Das Buch, Die Sternenfahrer von Catan, Die Sternfahrer von Catan - Kartenspiel, Die Sternfahrer von Catan / Erw. 5+6 Spieler, Die Verbotene Stadt, Die Werwölfe von Düsterwald, Die wilden Fussball Kerle - Das dampfhammerharte Fussball-Spiel, Digging, Digit, Dilemma, Dinosaurs of the Lost World, Diplomacy, Doge, Dolce Vita, Dollarfieber, Dollmätsch, Dolmengötter, Domain, Domino-Puzzle, Don, Don Pepe, Doolittle & Waite, Doom, Doppelkopf Karten, Dorf des Grauens, Dos Rios, Dots, Downtown, Drachendelta, Drachengold, Drachenhort, Drachenjäger von Xorlosch, Drachenland, Drachenstark, Dracula, Dragon Games, Dragonhunt, Drahtseilakt, Droids, Drops und Co., Druidenwalzer, Drunter & Drüber, Dschamal, Dschamál, Dschunke, DTM Nürburgring + Hockenheim + Oschersleben, Duell, Dumm Gelaufen, Dune, Dungeon, Dungeon Twister, Dungeoneer, Dungeoneer - die Katakomben des Hexenmeisters, Dungeonquest, Durch die Wüste,
E
Edel, Stein und Reich, Eden, Edison & Co., Ein Fall fürs K-Team, Ein Solches Ding, Einfach genial, Eiszeit, El Caballero, El Grande, El Grande / Großinquisitor & Kolonien, El Grande / König & Intrigant, Elarsund, Elasund, Elchfest, Elefantenparade, Elementals, Elfengold, Elfenland, Elfenland + Elfengold, Elfer raus, Elli Elster, Emerald, Emil räumt auf, Empire, Empire Builder, Empires in Arms, En Garde, Ende des Triumvirats, Enemy in Sight!, Entdecker, Entdecker -Die Neuen, Euphrat & Tigris, Euro Rails, Europa Tour, Evo, Evolution der Sterne, Executive Decision, Express Railroad Card Game, Extra Blatt,
F
Facts in Five, Falsche FuFFziger, Family Business, Fantasy Pub, Fette Autos, Feurio, Fiese Freunde Fette Feten, Fifth Avenue, Finale, Finstere Flure, Fire in the Sky, Fire in the Sky - The Great Pacific War 1941 - 1945, Fische Fluppen Frikadellen, Flowerpower, Flucht aus Mangrovia, Flußpiraten, Flux in die Bux, Focus, For Sale, For the People, Forma, Formel Fun, Formule Dé ( Gesamt / USA), Formule Dé (Plan Barcelona / Spanien), Formule Dé (Plan Elkartlake, Indianapolis / USA), Formule Dé (Plan Estoril / Portugal), Formule Dé (Plan Hockenheim / Deutschland), Formule Dé (Plan Silverstone / England), Formule Dé (Plan Spa / Belgien), Formule Dé inkl. Plan Monaco, Formule Dé inkl. Plan Monaco, Zaandvort / Niederlande, Frachtexpress, Froschkönig, Full Metal Planete, Funkenschlag, Funkenschlag (Family),
G
Galaxion, Galaxy - the Dark Ages, Galopp Royal, Gambler, Gangsters, Garfield´s Chaotenspiel, Gargon, Garten-Zwerge e.V., Geisterbahn, Geistertreppe, Geistertreppe Flaschengeist, Gelb gewinnt, Genial daneben, Gerüchte Küche, Geschenkt, Geschichten aus 1001 Nacht, Gespenster, Gettysburg, Giganten, Gipf, Giro Galoppo, Global Power, Globetrotter, Gnadenlos !, Go, Goa, Gold und Rum, Goldbräu, Goldener Drache, Goldrausch, Goldrush-City, Granium, Grass, Guadalcanal, Guerilla, Guillotine, Guiness Spiel der Rekorde, Gulo Gulo, Gunslinger,
H
H2Olland, Hägar, Haithabu, Halali !, Halli Galli, Halunken & Spelunken, HamsterRolle, Hannibal - Rome vs Carthage, Harpoon Captains Edition, Hart an der Grenze, Hase und Igel, Hazienda, Heckmeck am Bratwurmeck, Hedgerow Hell (ASL), Hegemonia, Heimlich und Co., Helden in der Unterwelt, Hellas, Hellgame, Here come the Rebels, Herr der Fritten, Heuchel & Meuchel, Hexentanz, Hick Hack im Gackelwack, High Bohn, High Ground, Himalaja, Hive, Hobbits, Hols der Geier, Hols der Geier (neu), Holiday AG, Höllenhaus, Hollow Legions, Honor of the Samurai, Hornochsen, Hotel, Hotel König, Hotel-Haie, How-Ruck,
I
Igel Ärgern, Illegal, Illuminati, Im 7. Himmel, Im Märchenwald, Im Reich des Weißen Bären, Im Schatten des Drachen, Im Schatten des Kaisers, Im Schatten des Sonnenkönigs, Images, Imperium Romanum II, Imuri, In 80 Tagen um die Welt, India Rails, Indiskretion, Indonesia, Industria, Inkognito, Inkognito - Mini, International Trade Company, Intrige, Iron Dragon, Isis, Isis & Osiris,
J
Jade König, Jambo, Janus, Japan Rails, Java, Jeanne dArc 1429, Jet Set, Jolly Roger, Jumbo Jet, Junta, Just 4 Fun,
K
Kablamo, Kahuna, Kaiser, König, Edelmann, Kameltreiber AG, Kampf der Gladiatoren, Kampf um Rom, Kampfgruppe Peiper I (ASL), Kampfgruppe Peiper II (ASL), Kanzlerschlacht, Kap Hoorn, Kardinal & König, Karibik, Karriere, Karriere Poker, KASSENSCHLÜSSEL, Kathai, Kendo, Kiki Ricky, Kill Doktor Lucky, King Arthur, Kingmaker, Kings & Things, Kino Quiz, Kippit, Kleine Fische, Kleine Schätze, Kleopatra, Klondike, Klopf, klopf, hallo Eisbär, Klunker, Knock Out, Koalition, Kohle, Kies & Knete, Komm spiel mit mir, Komme Gleich, König Arthus, König Arthus Tafelrunde, König der Elfen, König Salomons Schatzkammer, Kontor, Kopfsalat, Korsar, Kraut, Kraut & Rüben, Kreml, Kremlin, Kreuzweise, Kreuzwort-Wirbel, Krieg und Frieden, Krone und Schwert, Kugelmugel, Kuhhandel, Kula Kula, Kupferkessel Co., Kurier des Zaren,
L
La Città, La Isla Bohnita, La Strada, La Vallee de Mammouth, Lady Luck, Ladybohn, Lancashire Railways, Lancelot, Lass die Kirche im Dorf, Legend of Robin Hood, Liberté, Lichtbringer, Lieber Bairisch Sterben, Life Style, Lifetime, Ligretto, Linie 1, Linop, Lock´N Load, Lock´N Load "Anzac Attack", Logo, Londons burning, Lords of Creation, Lost Cities, Lost Valley, Louis XIV, Love Affairs, Love Soap, Löwenherz, Lucky Loop, Luftschlößer, Lunar Lockout, Lunar Rails, Lunch Money,
M
Maestro, Magalon, Magblast, Magellan, Magic Realm, Magna Grecia, Mago Magino, Mah Jongh, Maharaja, Maka Bana, Malawi, Mama Mia, Manager, Manhatten, Manila, Manitou, March Madness, Marco Polo, Mare Polare, Maritim, Marlowe, Marnon, Marquis, Marra Cash, Marrakesh, Maskenball der Käfer, Mastermind Challenge, Maus Domino, Maus Maus, Maya, McMulti, Medici, Medina, Meine Schafe Deine Schafe, Meine Zwerge fliegen hoch, Meisterdiebe, Memoir 44, Memoir 44 - Eastern Front, Memoir 44 - Terrain Pack, Memoir 44 - Winter/Desert Board, Memory 16 Teile, Mensch Ärgere Dich Nicht, Mensch Ärgere Dich Nicht (Jubiläum), Mensch ärgere Dich nicht (Spielteppich), Merchant of Venus, Meridian, Messer Wetzen, Messer wetzen Monster hetzen, Metallurgie, Metro, Metropolis, Meuterer, Mexica, Mhing, Millionen Poker, Mimikry, Minister, Minos, Miss Monster, Mississippi, Mississippi Queen, Mit List und Tücke, Mitternachtsparty, Modern Art, Modern Naval Battles, Modern Naval Battles 2, Modern Naval Battles 3, Möhrenklau, Money Money, Monopoly, Monopoly - Das Kartenspiel, Monopoly 1904, Monster & Mythen, Monster & Mythen - Die Drachen, Monsters Menace America, Monte Rolla, More Cosmic Encounter, Morgenland, Moulin Rouge, Mü & mehr, Mückenstich, Müll und Money, Mummy Rummy, Münchhausen, Munchikin 3 - Beschwörungsfehler, Munchkin, Munchkin 2 "Abartige Axt", Munchkin 4 Rasende Rösser, Munchkin beisst, Munchkin Fu, Mus, Mutabohn, Mutabor, Mystic Wars,
N
Nautilus, Neolithibum, Nero, Neues aus dem Wichtelwald, New England, New World, New York, New York, Nexus Ops, Niagara, Nicht die Bohne, Nichts als Ärger, Nimm´s leicht, Nimmertsatt, Nino Conillo, Nizza, Njet!, Nobody is perfect, Norden & Süden, Norden und Süden, Nuggets, Nuts !,
O
O Zolle Mio, Ocean, Ogallala, Ogallala Kartenspiel, Oh, Pharao, Ohne Furcht und Adel, Old Town, Oliver & Co, Oltre Mare, Olympia 2000 v. Chr., Omaha, Ombagi, Online, Online- das Kartenspiel, Orient-Express, Orion, Ostfriesenlauf, Othello, Outburst!, Outpost,
Ö
Ökolopoly,
P
Palazzo, Papperlapapp, Papua, Paratroopers, Paris Paris, Parkplatz-Panik, Partisan!, Party Time, Paths of Glory, Pax Britannica, Pecunia non olet, Pegasus Bridge (ASL), Pente, Pepe Postflieger, Pepper, Performance, Petanque Kugeln, Pfeffersäcke, Pferdemist, Phase 10, Pi mal Daumen, Pictionary, Piraten-Pitt, Piratenbillard, Piratenbucht, Piratenbucht, Piratissimo, Pizza Flitzer, Plague & Pestilence, PokerChips, Polterdice, Pompeji, Pony Express, Port Royal, Power Soccer, Powerplay, Prairie Railroads, Princes of the Renaissance, Projekt Kells, Projekt Kells - Sacred Hill - High Kingdom of Tara, Pueblo, Puerto Rico, Puncto, Putsch, Pyramidis, Pyramis,
Q
Quala, Quarto, Quo Vadis, Quoridor,
R
Ra, Rail Road Dice 2, Railroad Dice 2, Railroad Dice Deutschland, Railroad Tycoon, Railroad Tycoon - The board game, Raja, Rasant, Rasende Roboter, Rätselturm, Raub Ritter, Raubritter, Red Barricades (ASL), Red Empire, Reef Encounter, Reise in Tierreich, Res Publica, Restaurant, Rette sich wer kann, Rheingold, Rheinländer, Ricochet Robots, Riffifi, Ringgeister, Rippel Tippel Käfergetrippel, RiRaRutschpartie, Risiko, Risk 2210 A.D., Road to the White House, Roadkill, Roads & Boats, Robby´s Rutschpartie, Robin Hood, Robo Rally, Robo Rally / Armed and Dangerous, Robo Rally / Crash & Burn, Roma, Römer, Rommel in the Desert, Ronda Magica, Rondo, Rosenkönig, Royal Turf, Rübenratz, Rückkehr der Helden, Rummikub, Runebound, Rushhour + 3 Erweiterungen, Rüsselbande, Russian Rails,
S
Sackwas, Saga, Sagaland, Saloon, Saludus, Amigos!, Samurai, San Gimignano, San Juan, San Marco, Sandwürmchen, Sankt Petersburg, Santa Fé Rails, Santiago, Save the President, Scarab Lords, Schachbrett (Gummi), Schachbrett (Holz), Schachfiguren (groß), Schachuhr, schatten, Schatten über Camelot, Schatz in Sicht, Schicki Micki, Schiffe versenken, Schildkrötenrennen, Schlitzohr, Schloss Schlotterstein, SCHLÜSSEL THOULE-NIGHT, Schnapp den Spion, Schnelle Welle, Schoko und Co., Schotten- Totten, Schraumeln, Schreck lass nach, Schrille Stille, Schwarzmarkt, Schwein Gehabt, Schweinerei, Scotland Yard, Scrabble, Seeräuber, Sein oder Nichtsein, Sekt oder Selters, Serenissima, Shanghai, Shark, Sherlock Holmes & Co., Sherlock Holmes Card Game, Sherlock Holmes Kriminalkabinett, Shit!, Showdown, Showmanager, Showtime, Sicilianos, Siedler von Catan Kartenspiel (+ 2x6 Erweiterungen), Siege, Siesta, Silent Death, Silverton, Sing ein Lied, SkipBo, Sky Runner, Slogan, Slotter, Snorta, Sokrates, Soldier Kings, Space Beans, Space Hex, Space Hulk, Spanish Main, Spank the Monkey, Sparito, Spiel der Türme, Spiel mit Kunst für Kinder, Spion und Spion, Spy, Squad Leader, Stadtgespräch, Stalingrad Pocket, Star Force Terra, Star Marines, Star Munchkin, Starlord, Stephensons Rocket, Sticheln, Stimmt so!, Stonewall Jacksons Way, Storm Over Arnheim, Störtebeker, Story, Stratego, Stratego - Legends, Streets of Fire (ASL), Struggle of Empires, SuDoku, Sunset Boulevard, Super Kreisel, Supergang, Superhirn Mini, Suppenkasper, Suzerian,
T
T-Rex, Ta Yü, Tabu, Tabula Rasa, Tactix, Tadsch Mahal, Tales of Floating Vagabond, Talisman, Talisman City, Talisman Dungeon, Talisman II, Talisman The Adventure, Tamsk, Tanz der Hornochsen, Targui, Täter unter uns "Der letzte Zug aus Paris", Täter Unter Uns / Die Früchte des Herrn Zorn, Tatort Nachtexpress, Tempo, kleine Schnecke!, Ten Out of Ten, Terra, Terra - X, Terrible Swift Sword, Teufel Nochmal, Teufel, Teufel, The Awful Green Things from Outer Space, The Bottom line, The Fury of Dracula, The Great Battles of Alexander, The Hole in One, The Hunt for Red October, The Kookaburra Game, The Last Hurrah, The Republic of Rome, The Siege of Jerusalem, Therapy, Thirty Years War, Thunder at Cassino, Thurn und Taxis, Tichu, Tick...Tack...Bumm!, Tikal, Timbuktu, Time Agent, Times, Timon, Titan, Titan the Arena, Titanic, Tom Tube, Tonga Bonga, Tooor!, Top Banana, Top Race, Torres, Touristen Nepp, Trans America, Traumfabrik, Trias, Trick Track Troll, Trickpack, Trivial Persuit - Bild Edition, Trivial Pursuit - 1980 er, Trivial Pursuit - 50 Jahre Deutschland, Trivial Pursuit - Baby Boomer, Trivial Pursuit - Bayern Edition, Trivial Pursuit - Disney Edition, Trivial Pursuit - Entertainment, Trivial Pursuit - Evergreen, Trivial Pursuit - Genius 1, Trivial Pursuit - Genius 2, Trivial Pursuit - Holiday Edition, Trivial Pursuit - Olympic Edition, Trivial Pursuit - Reiseset, Trivial Pursuit - Star Wars, Trivial Pursuit - TV Ausgabe, Trivial Pursuit DVD, Trivial Pursuit Kinderausgabe, Troika, Trump - The Game, Turning Point: Stalingrad, Twighlight Imperium, Twilight Imperium, Twixt, Tycoon, Tyranno Ex, Tyros,
U
Ubongo, Ufos! Fritten aus dem All, Ulysses, Um Reifenbreite, Um Ruhm und Ehre, und Tschüss !, Union Pacific, Uno, Up Front, Ur 1830 B. C., Urland, Ursuppe, Ursuppe - Erweiterung 5-6,
V
Vendetta, Verflixxt, Verlies, Vernissage, Verräter, Versailles 1682, Versunkene Stadt, Vertigo, Victory in the Pacific, Vier zu mir, Vigo, Villa Paletti, Vinci, Vino, Virus & Co., Visionary, Viva Pamplona, Viva Topo, Vive le Roi, Volldampf, Volle Hütte, Vom Kap bis Kairo, Voodoo, Vorsicht Lehrer!, Vorsicht Lehrer! - Kartenspiel,
W
Wabanti, Waldesfrust, Wallenstein, Wanted!, Warlock, Warrior Knights, Was is es?, Was wäre wenn..., Waterloo, Way out West, Wellington, Wellington - The Peninsular War 1812 - 1814, Wer bietet mehr ?, Wer bin ich ?, Werner, West of Alamein, Wettflug, Wettstreit der Baumeister, Who´s the Ass ?, Wie Hund und Katz!, Wildlife, Willi, Willi Wacker, Win, Place & Show, Wind und Wetter, Wings of War, Wiz War, Wiz War Ergänzungsset, Wizard, Wizard Kings, Wizards, Wo ist das Gehirn?, Wongar, Wooden Ships & Iron Men, World in Flames - 4th Edition, Wort MauMau, Wrasslin, Wucherer, Wühltisch, WW2 - Barbarossa to Berlin, Wyatt Earp,
X
Xena, Xtreme Limits,
Y
Yanks, Yatzy für Kinder, Yes, YoYo,
Z
Z - Eine Stadt sucht eine Zahl, Zahltag, Zapp Zerapp, Zargos, Zargos Lords, Zaster la Vista, Zatre, Zauber Stauber, Zauberberg, Zaubercocktail, Zero - Down in Flames, Zicke Zacke Entenkacke - Erweiterung, Zicke Zacke Hühnerkacke, Zoff im Zoo, Zug um Zug, Zug um Zug Europa, Zug um Zug Märklin, Zwickern.