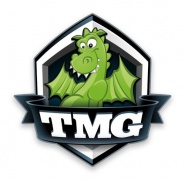 Homepage:
http://playtmg.com
Tasty Minstrel Games (TMG)
RSS
Aktuelle News
Freitag 16.11.2018
Nachricht von 12:30 Uhr, Mathias, - Kommentare
Der Verlag Tasty Minstrel Games hat auf Kickstarter eine Kampagne für eine Neuauflage des Spiels Luna vom Autor Stefan Feld aus dem Jahre 2010 als Deluxe-Version gestartet. Aktuell ist es bereits...

...
Donnerstag 31.01.2013

Nachricht von 19:33 Uhr, Jörg, - Kommentare

Das Spiel stellen wir euch auf dt. vor, viel Spaß! Offizielle Infos: Homesteaders is an auction and resource management game in which players bid on the opportunity to build certain types...

...
Weiter zu allen News